Donze heavy duty oxy-cutting nozzles are designed for a wide range of applications with the goal of speeding operations, optimizing cutting kerf and minimizing oxygen and gas consumption. The specially designed geometry of the nozzles head optimizes the protection of gas and oxygen outlet and supports the cooling of the torch. Internal mixing of the gas and oxygen, conical seat, and brass nut increase the level of safety of our nozzles.
Safer

,

lower

cost

, more versatile 

 
Donze oxy-cutting nozzles represent the forefront of technology available today and will provide you an advantage over your competition.  
Faster cutting process 

 

Safer : Internal mix and conical sealing

 

Longer life (can be repaired two times) 

 

Wide range of applications and pressures 

 

An average of 5 dBA quieter than conventional nozzles

Intensively tested 

 

All our nozzles are flame-tested before shipping 

 

Better edges and corners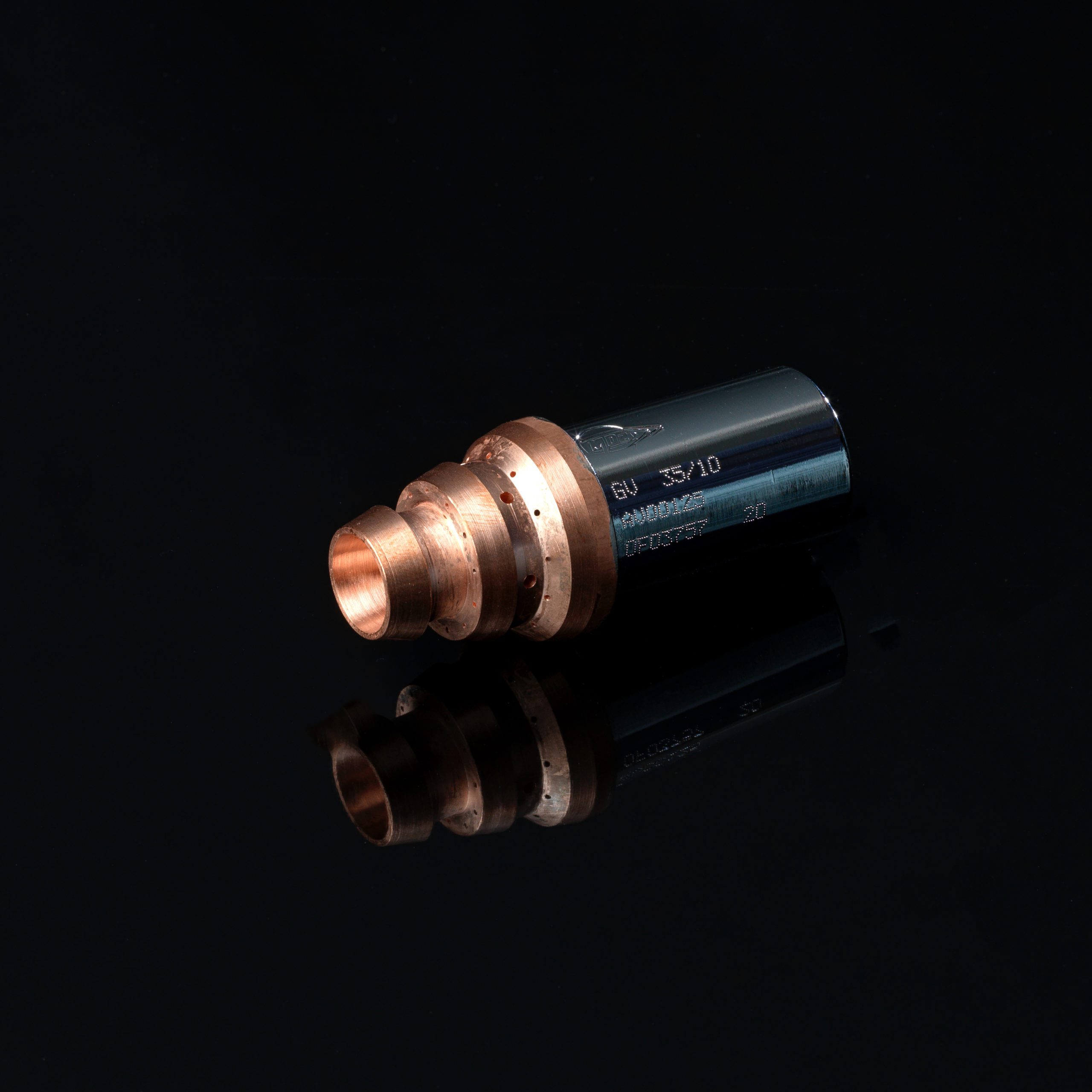 Nozzles MDZ853
Compatibles with MDZ853 torches

 

Can be used to cut Billets, Blooms, Slabs and Scrap

 

Can be used on hot and cold products

 

Made to cut thickness from 120 to 600mm (4,7 to 23,6 inches  /  0,4 to 1,97 feet )

Cutting speed from 80 to 600mm/min   (3,15 to 23,6 inches/min / 0,26 to 1,97 feet/min)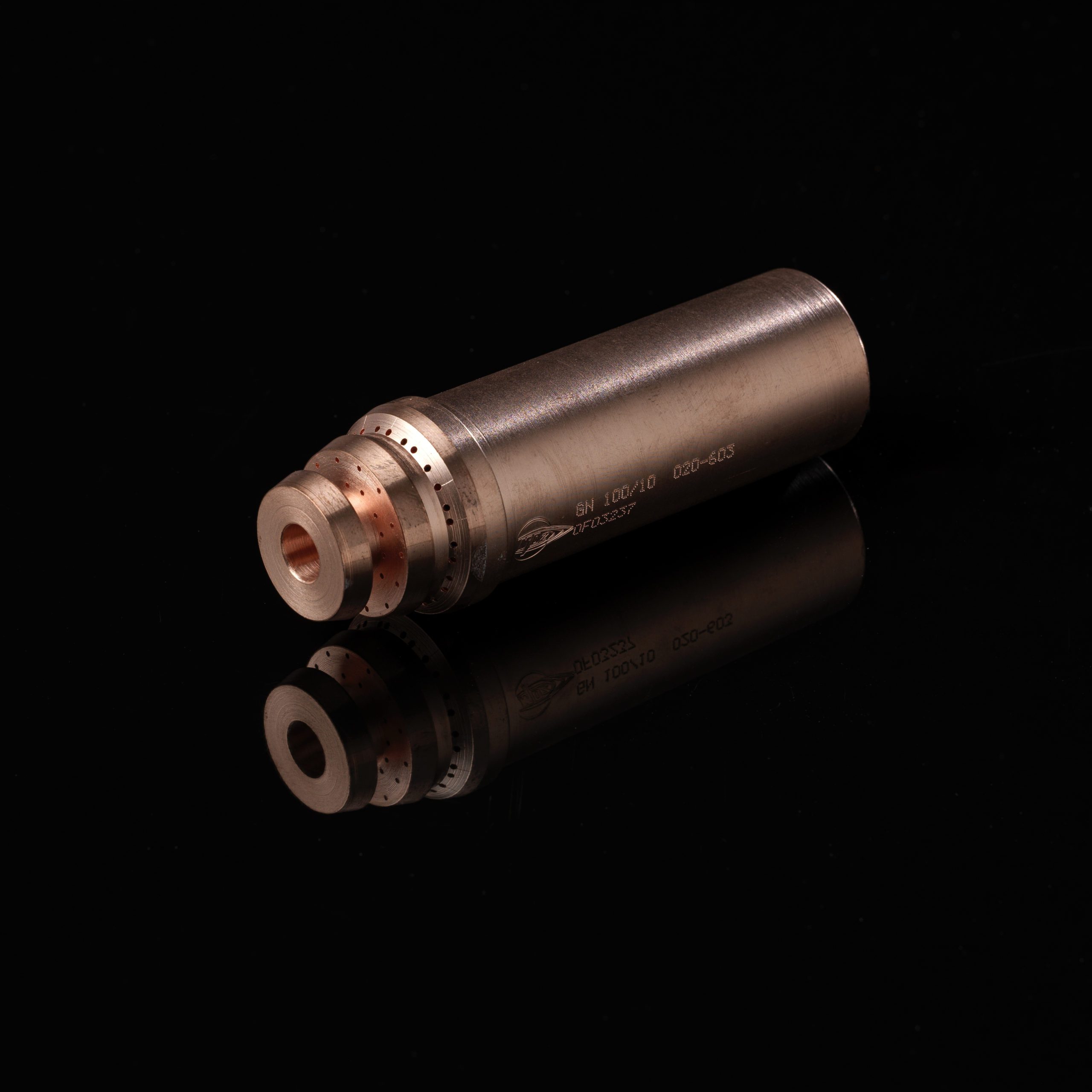 Nozzles MDZ1053
Compatibles with MDZ1053 torches

 

Made for scrap cutting

 

Made to cut thickness from 400 to 800mm (15,75 to 31,5 inches / 1,31 to 2,62 feet)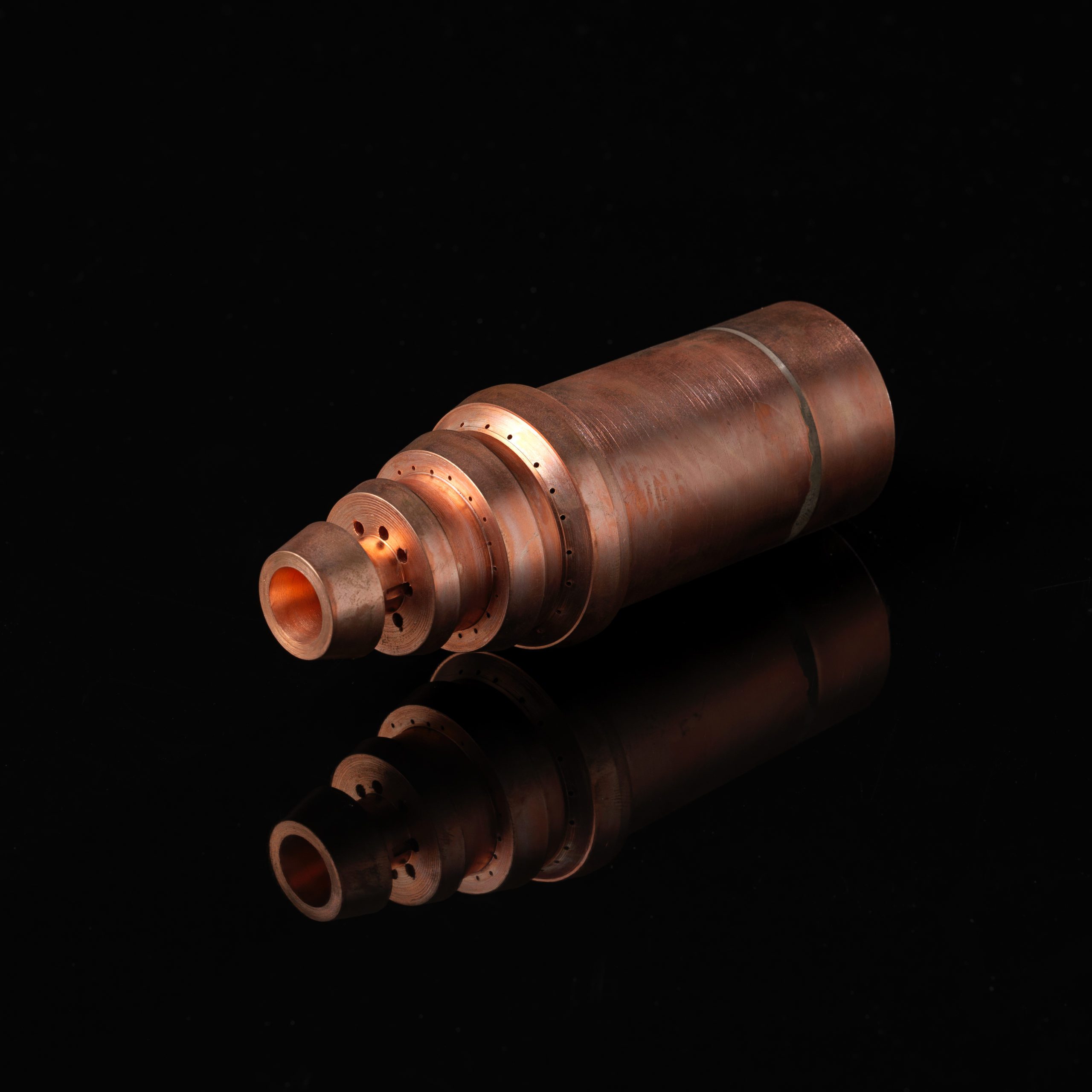 Nozzles MDZ2053
Compatibles with MDZ2053 torches

 

Made for scrap cutting

Made to cut thickness from 800 to 2000mm (4,7 to 23,6 inches  /  0,4 to 1,97 feet) – for more, contact us
Cutting speed from 50 to 100mm/min (1,2 to 3,9 inches/min  /  0,16 to 0,33 feet/min)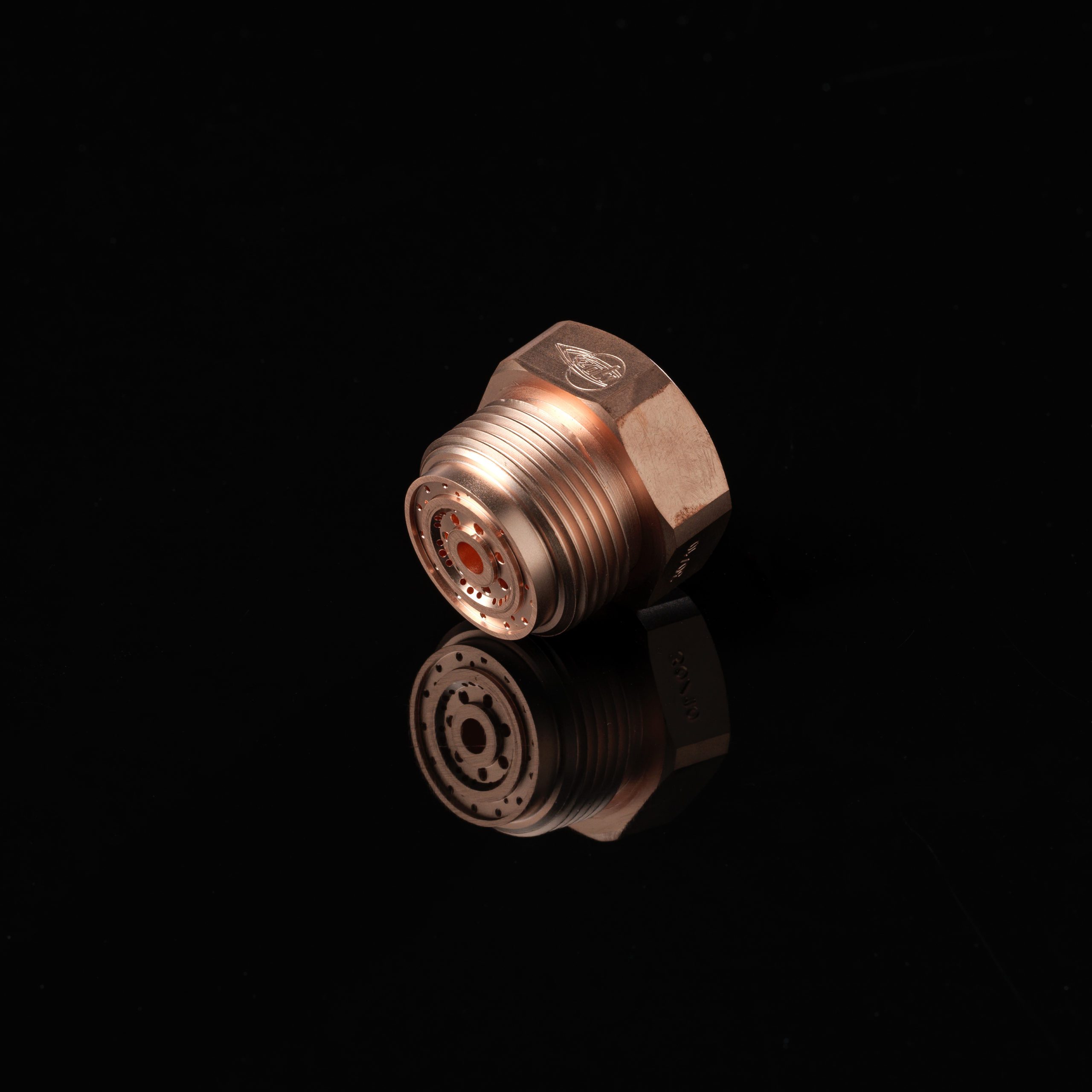 On-demand nozzles 
We are able to design on-demand nozzles specifically adapted to your needs : type of sealing (flat, conical…), cutting thickness, steel hardness, cutting speed, product heat… in order to adapt to your products and to the equipment you are used to.
Scarfing Nozzles
Made for hand scarfing or machine scarfing

 

Protected with a wearing ring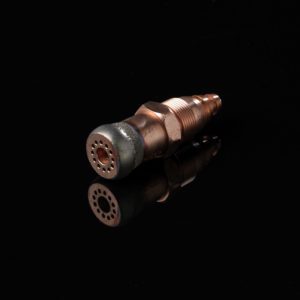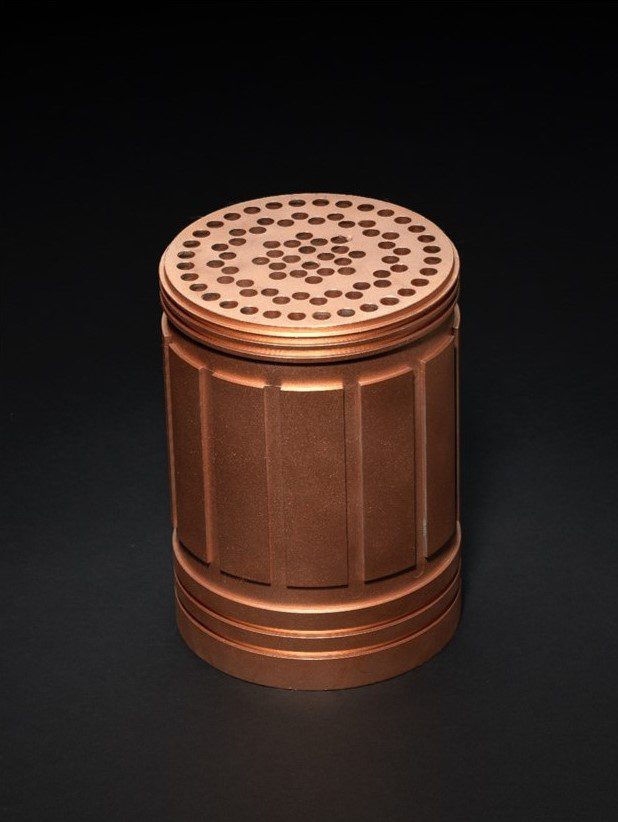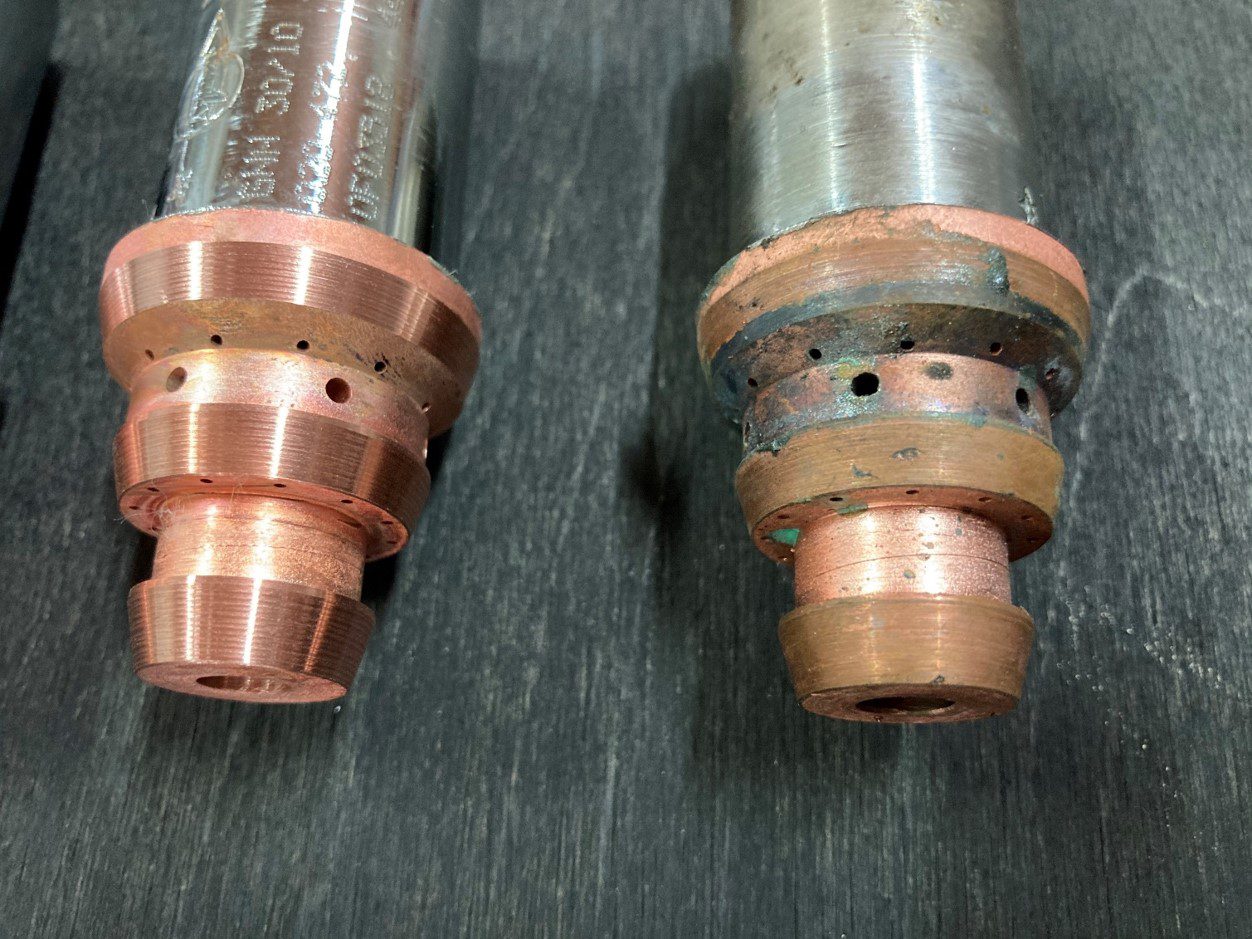 All of our nozzles can be completely refurbished two times, which reduces the costs while multiplying the lifetime of our nozzles by almost 3. 
Our refurbishing process includes remachining of the holes, surfaces and sealing, cleaning, as well as sealing and flame testing.