Donze regulation and safety products are part of advanced steel slab cutting and conditioning solutions in some of the largest steel mills in the world. We are revolutionizing the steel cutting process, with proprietary technology and breakthrough operational expertise.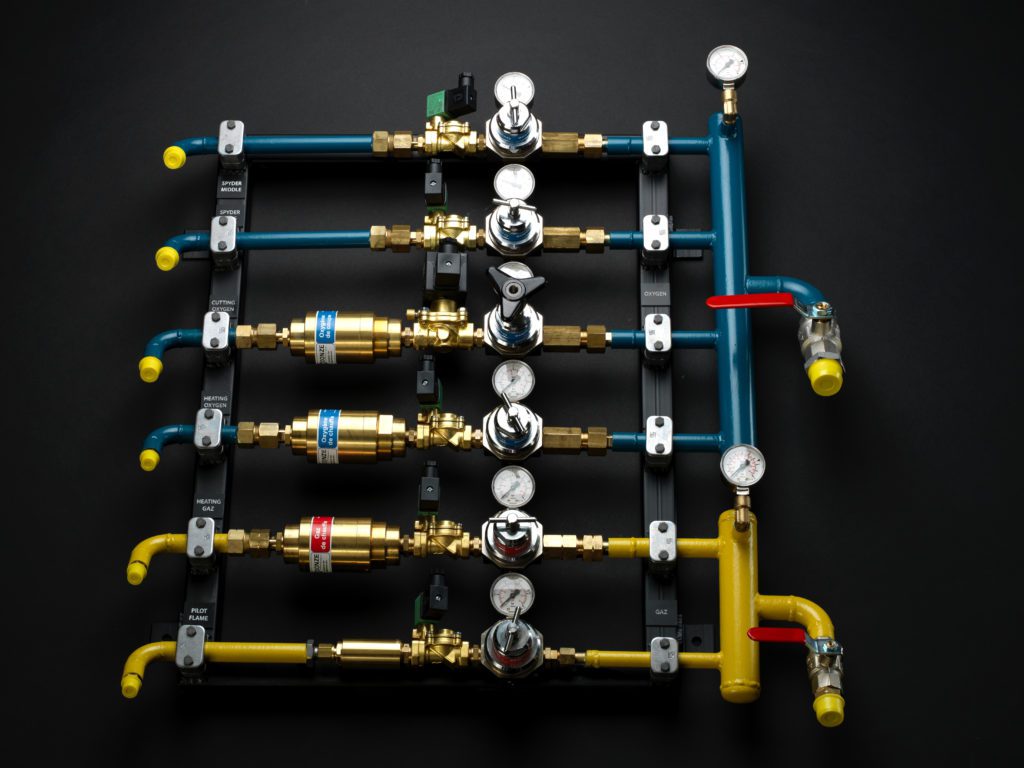 Regulation Panels and Lines
This equipment is compact and comprises a gas pressure regulator, an electrically operated valve and safety appliances (flashback arrestors). These products allow fast and easy mounting and dismounting for periodical servicing, and with the alignment of their inlet and outlet joints they are easily installed on existing pipes. They are available for all types of oxy‑cutting gases and adapted to flow rates up to 250 Nm3 /h with 15 bar (217.5 psi) upstream and 12 bar (174 psi) downstream.
Custom built according to customer specifications
Capable of regulating high pressure gases – electronically controlled
Designed to be portable and easy to install and mount
Protected with safety flash back arrestors
Can be completed with gas filters to enhance their service life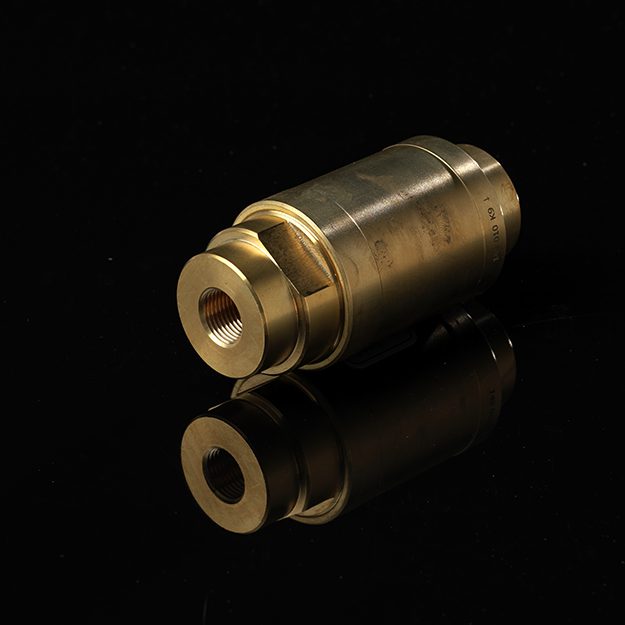 Flashback arrestors
Flashback arrestors are used to protect gas cylinders and pipeline outlet points (hoses and any equipment) against dangerous reverse gas flow and flashbacks.
Large surface area flame arrestor made of stainless steel
Extinguishes any dangerous flashback entering the device in any direction
Temperature-sensitive cutoff
Spring-loaded, non-return valve
Gas inlet filter protects the arrestor against dirt contamination, extending the life span
May be mounted in any position/orientation
Suitable for torches and cutting machines with high flow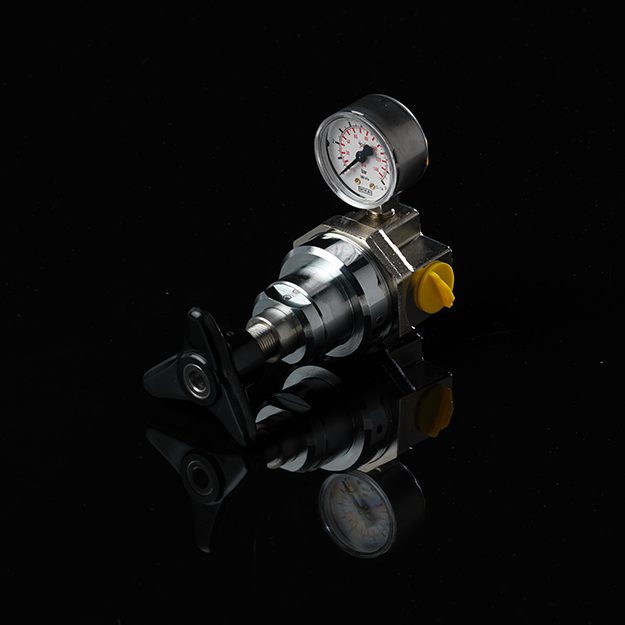 Regulators
Diaphragm regulator
Nominal inlet pressure: 50 bar (725.2 psi)
Adjustable outlet pressure: 0.5 bar (7.25 psi) to 12 bar (174.0 psi)
Maximum flow rate up to 800 Nm3 /h (498 SCFM)
1 LP gauge
Inlet/outlet 25.4mm (1 in.) BSP F
Suitable for any non-corrosive gas (oxygen, natural gas, acetylene…)
Options :
Reinforced lid
Custom fittings
Maintenance kit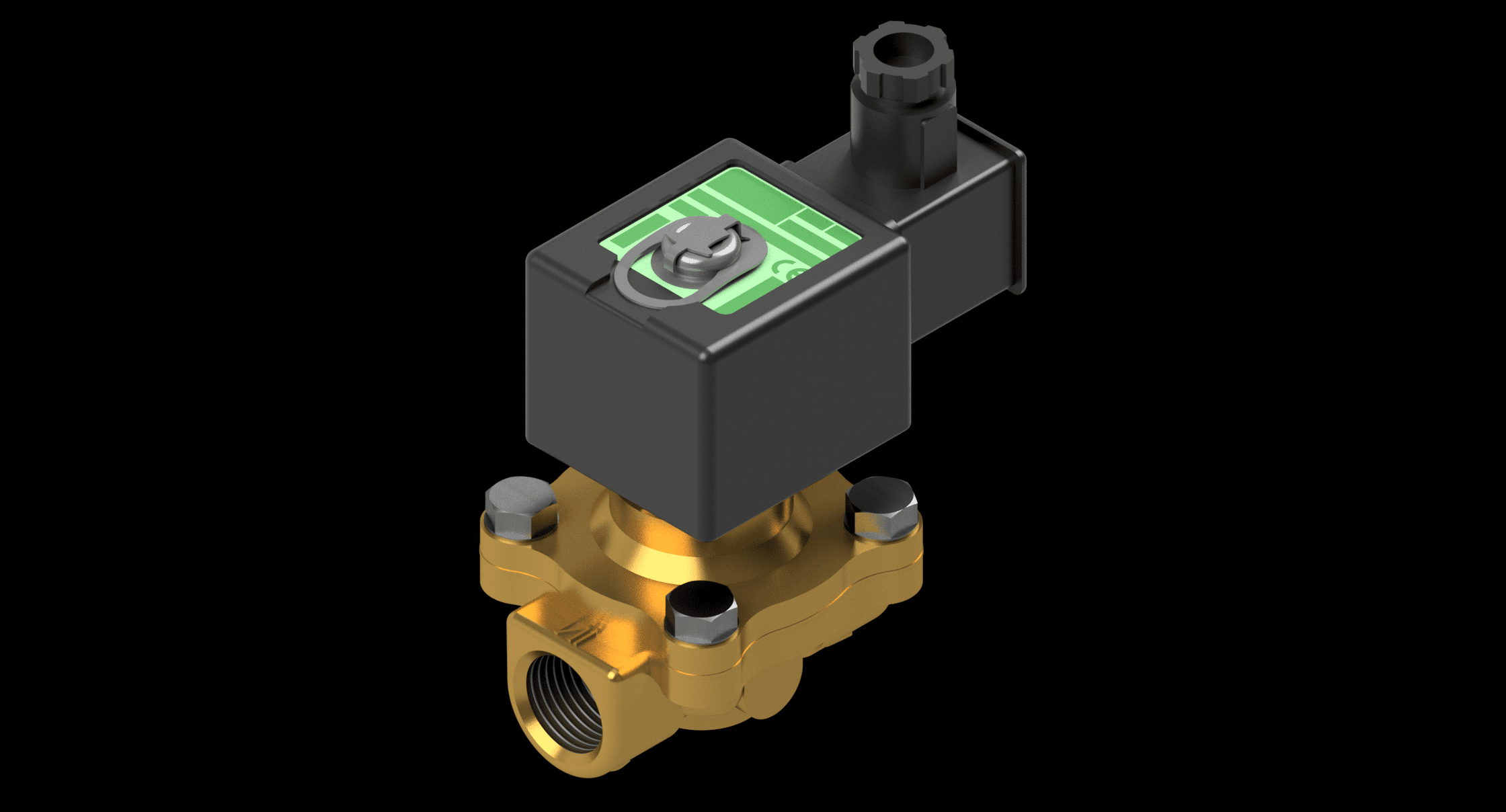 Solenoid Valves 
Two way shut-off valves for the control air, inert gas, water, oil and other gases/liquids compatible with the sealing material used
Valves do not require a minimum operating pressure
Temperature range : -20°C to +85°C (-4°F to +185°F)
Options :
Explosionproof enclosures for use in ATEX 2-3 zones
Custom fittings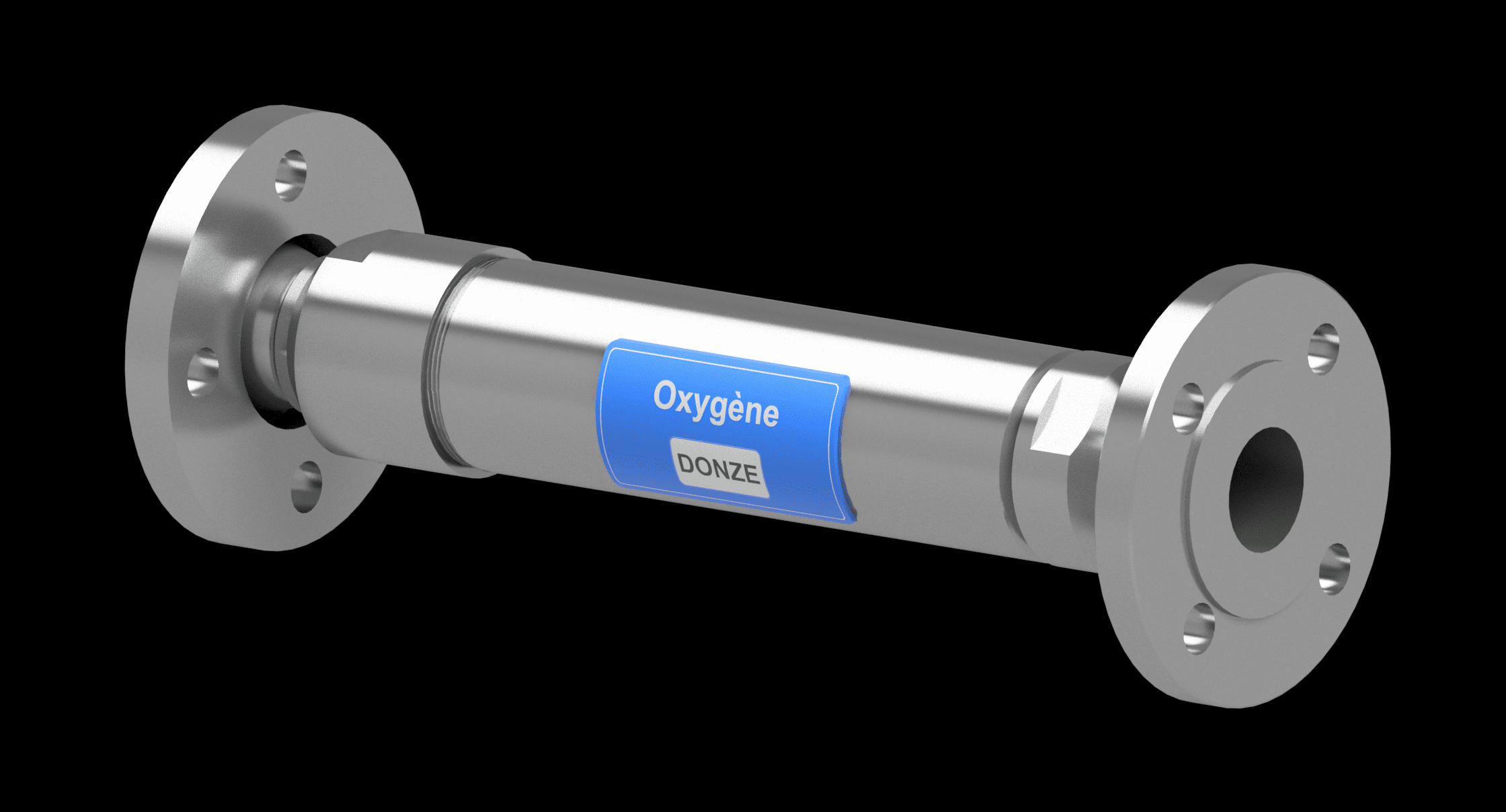 Filters
Placed upstream of the gas panel, it protects the components from dust and increases their life span

Filtration up to 5µm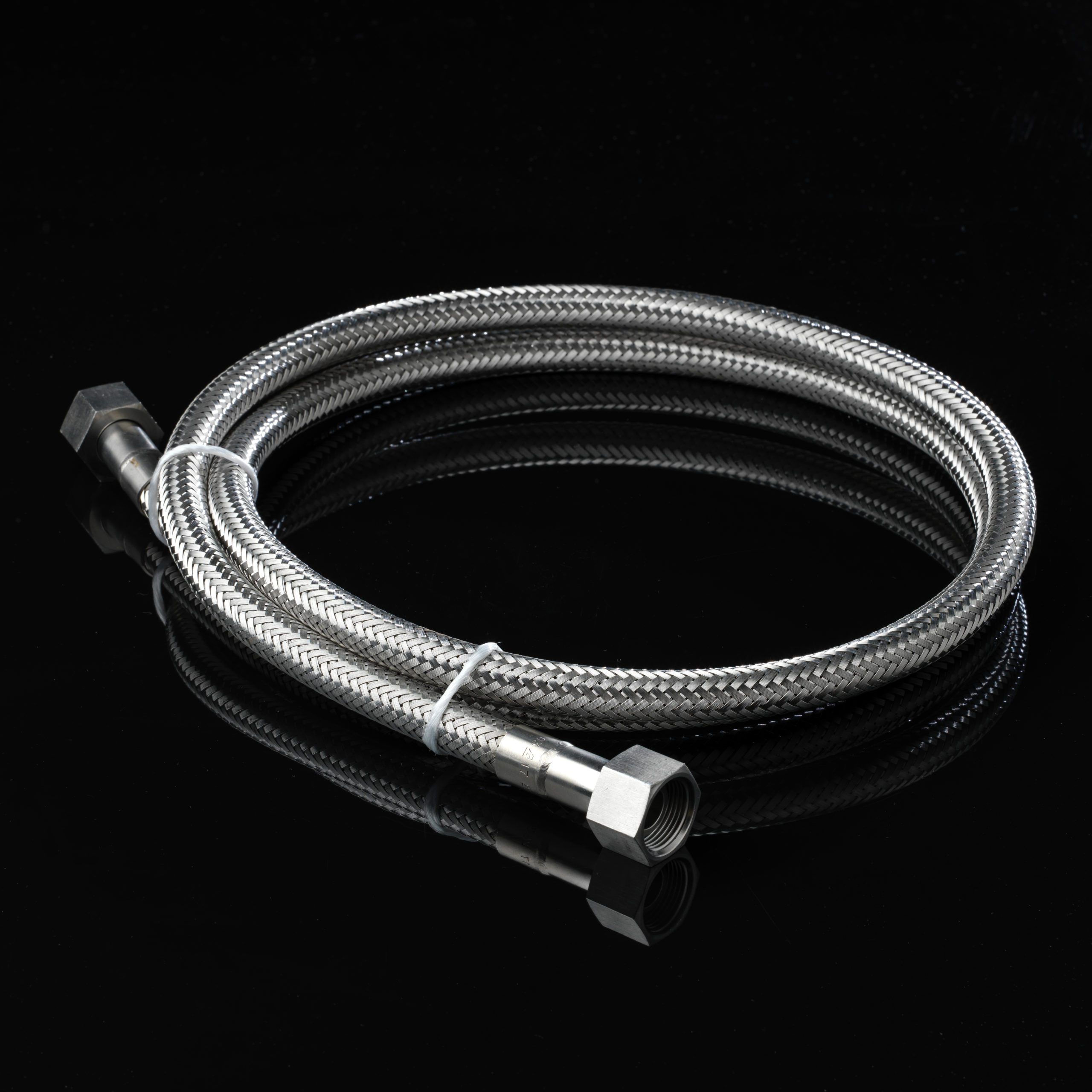 Hoses
Hoses of any size to supply oxygen and gases to your installations
Can be classic, metal braided, stainless steel
Can be protected with a fireproof & thermic sleeving
Custom fittings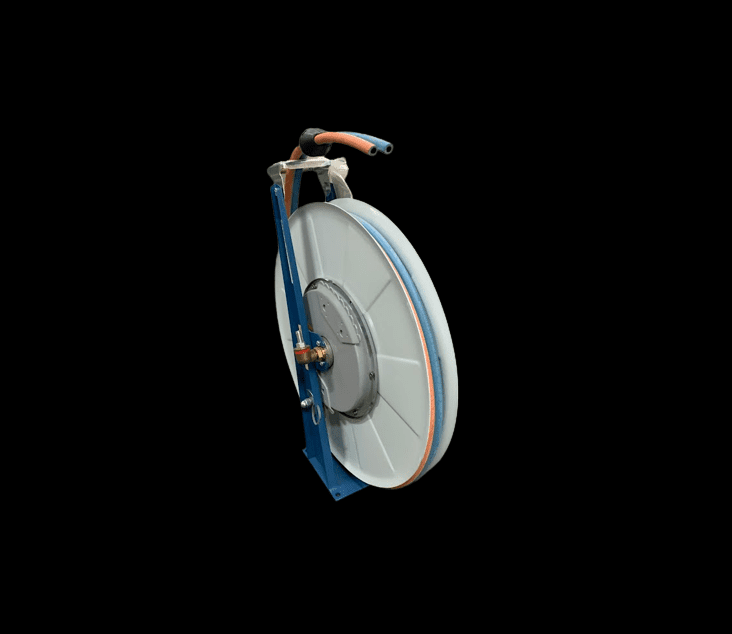 Hose reel
Protects and enhance the life span of your hoses
Classic or with automatic return
For one or two hoses
For hoses up to DN16
Custom fittings