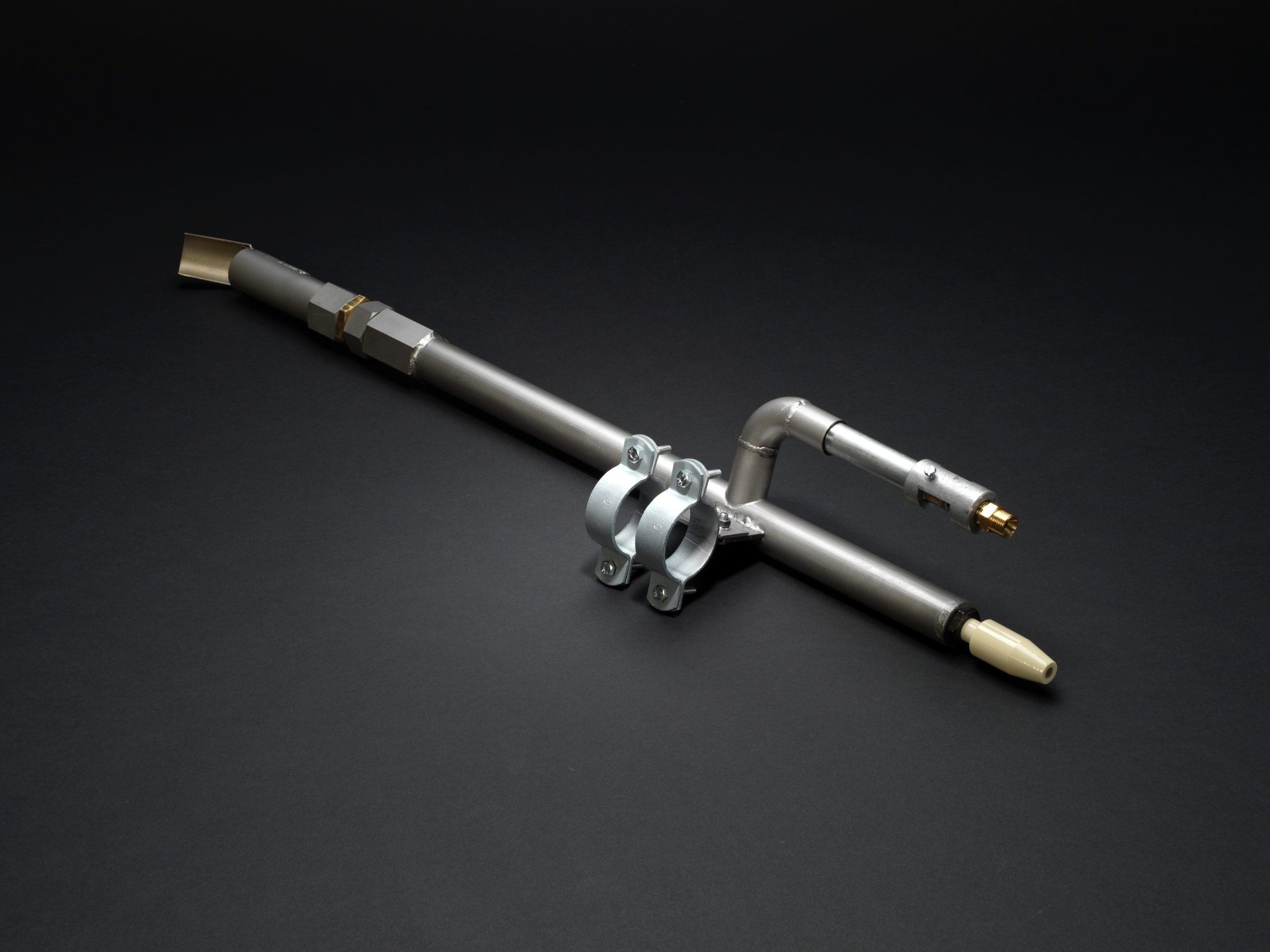 Ignitor
Manual or electric, our ignition systems can be mounted aside of the machine torches to allow a safe and easy ignition while reducing the gas consumption.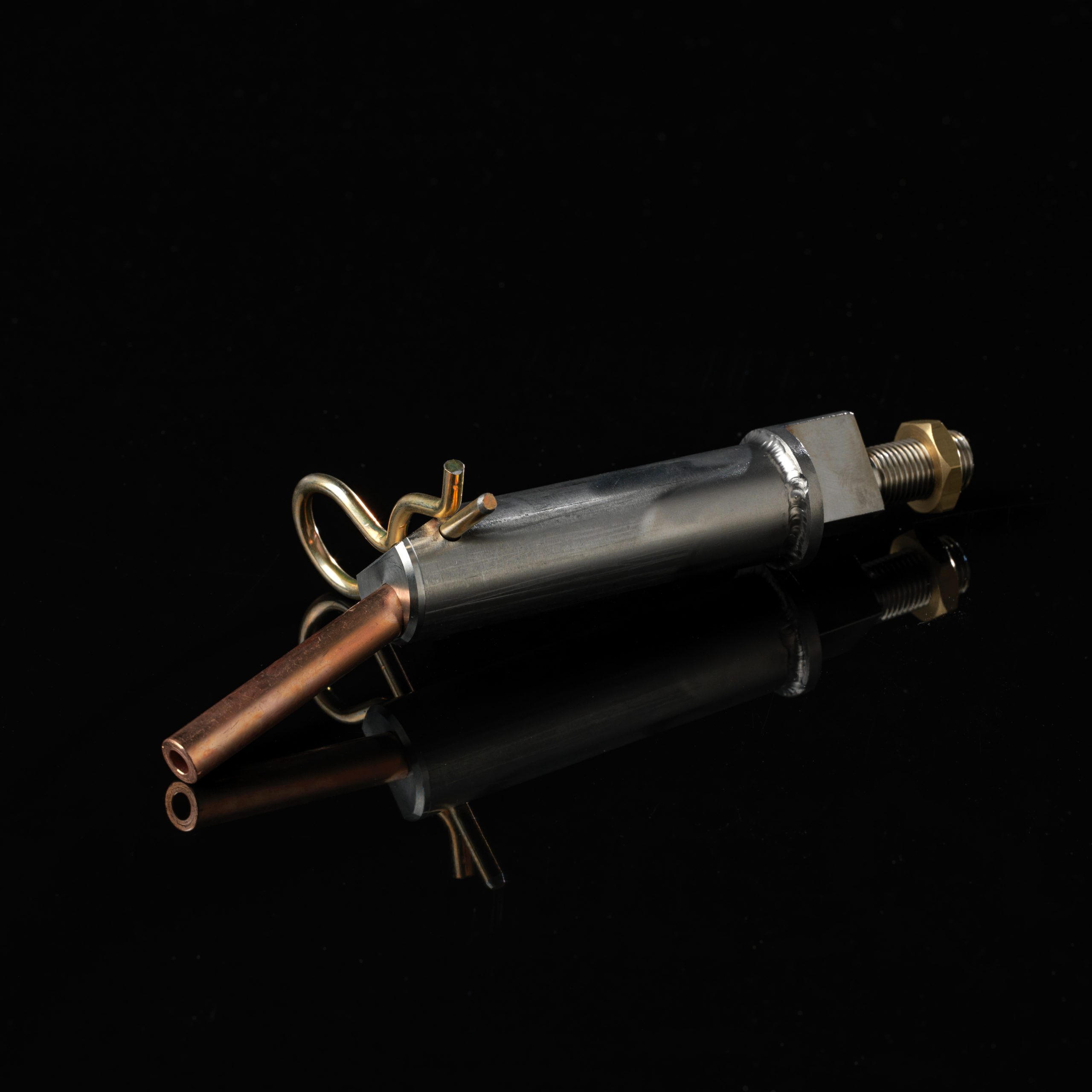 Iron Powder Injection System
The iron powder injection system is made to cut special steel (Stainless,…)The system is fully adapted to your needs from the iron powder pot capacity, to the injection nozzle and powered by compressed air.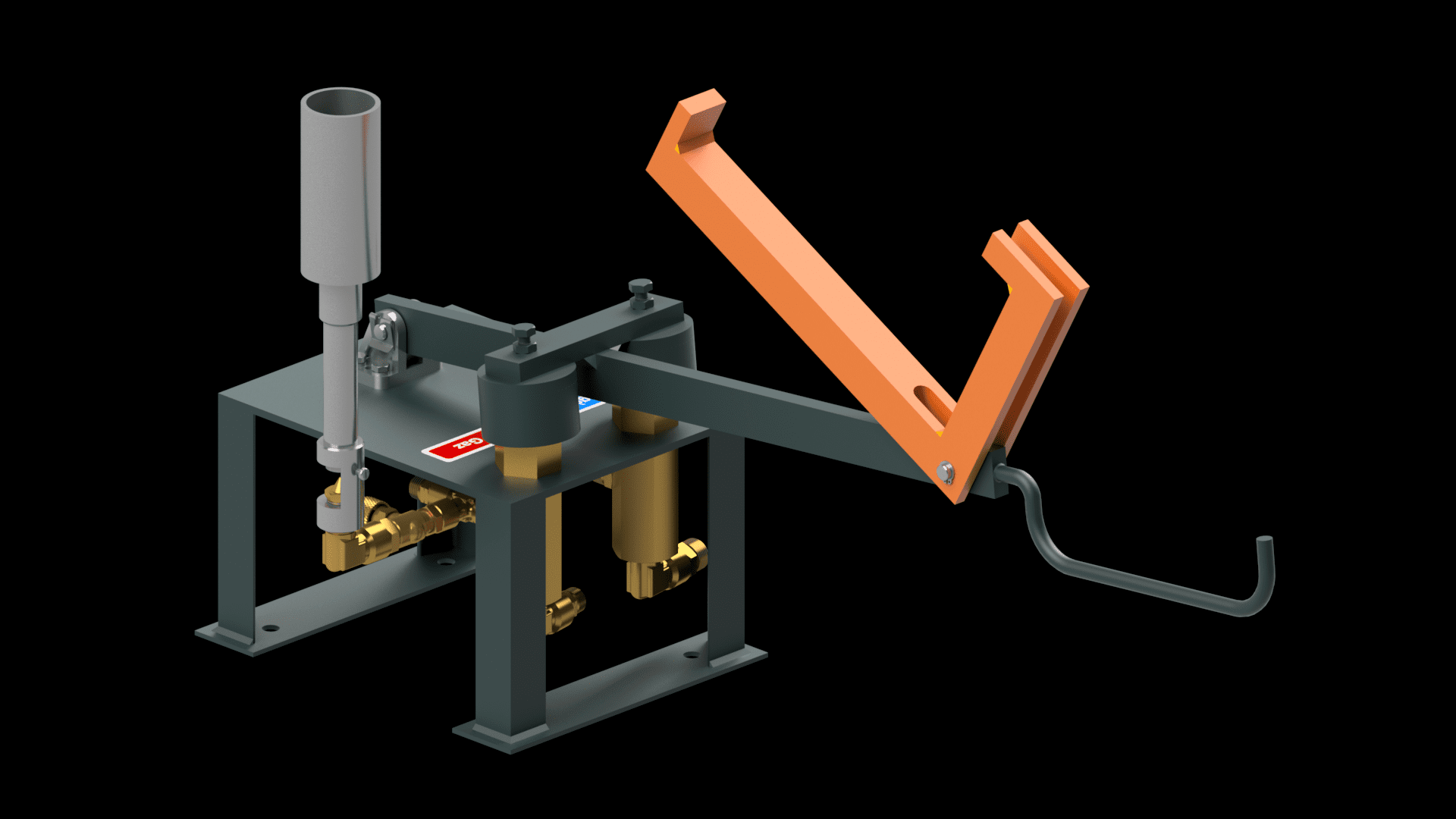 Eco-Lighter
The Allumeco (Eco-Lighter) is an ignition control system for emergency torches.
Through its support hook, it allows the immediate ignition of the torch when the operator grabs it and its automatic extinction at the end of the operation, while keeping the preset pressure settings.
See the demonstration video : https://youtu.be/si0LaUzztxc
Estimated savings for one continuous casting torch  :  around 25k €/year
Contact us for customized estimations and details
Options :
Custom fittings
Bypass system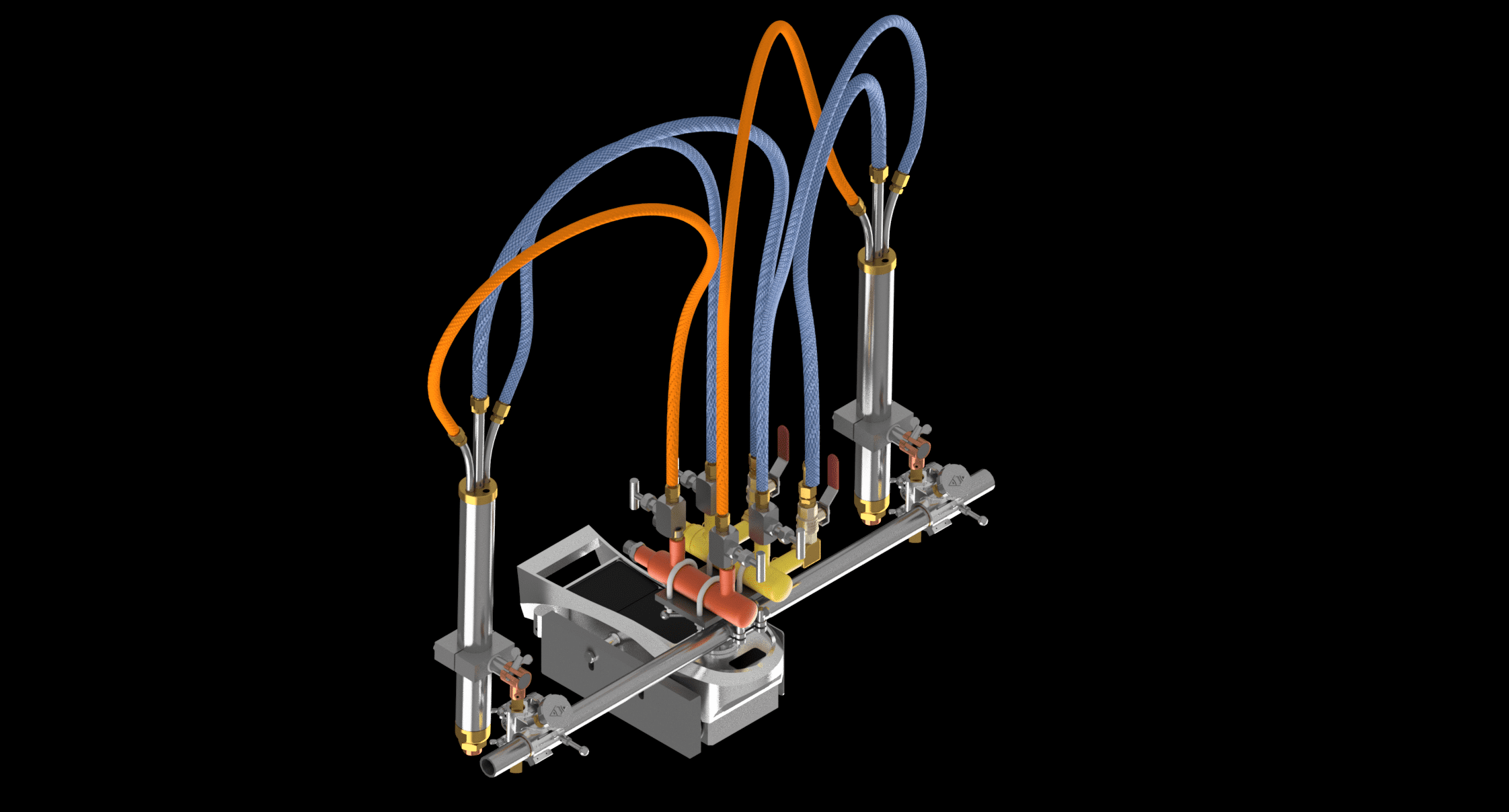 Automated Cart
The portable cutting machine is a semi-automated cutting system.
It allows the straight and automatic cutting of products thanks to its guide rail and its integrated motorization.
the adjustment of the cutting parameters is done directly on the cart.
Options :
1 or 2 Torches
Light or reinforced rail
Rail pour circular cutting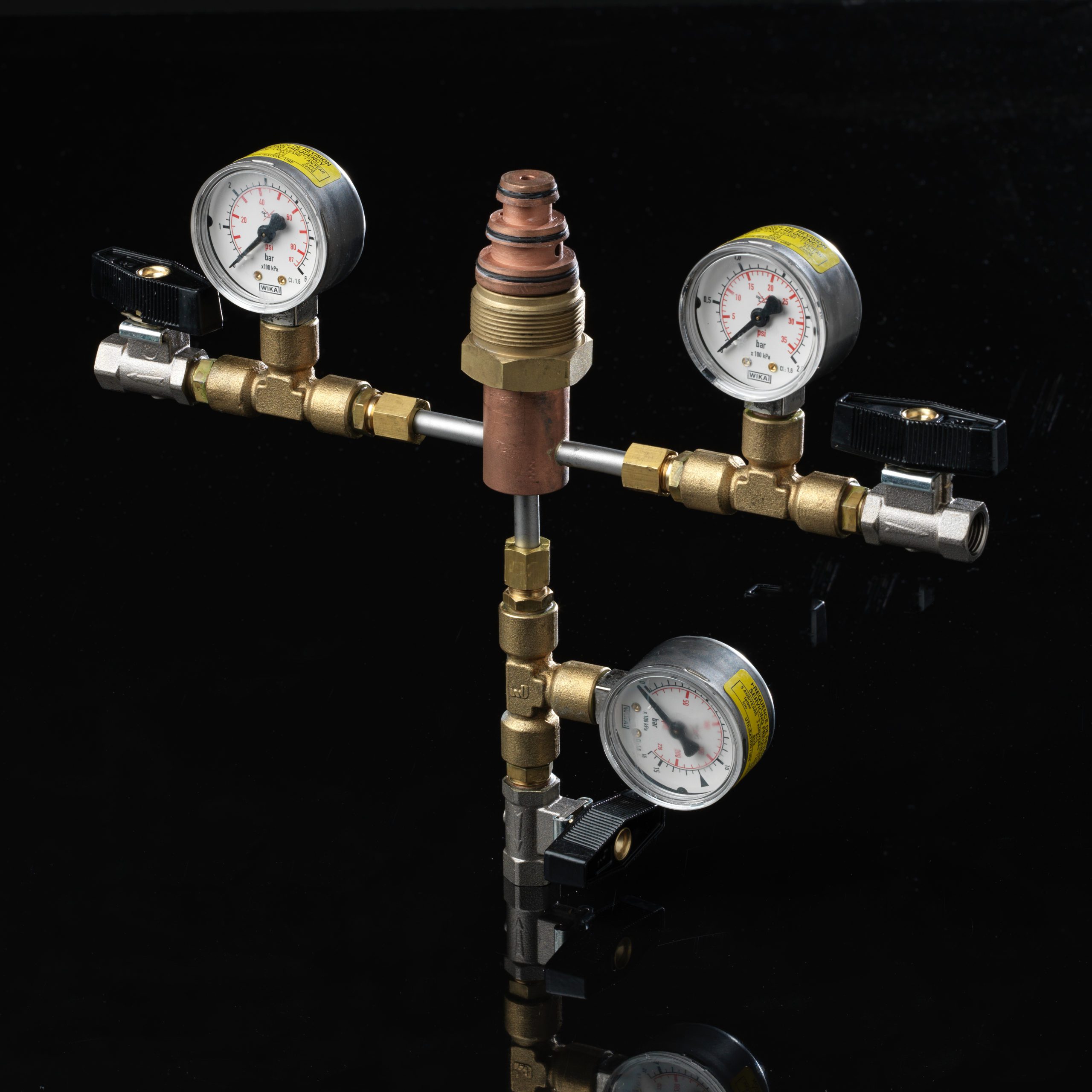 Leak Control Nozzle
The leak test nozzle is a leak detection system for torches.
Designed by DONZE, this nozzle is very easy to use: it is placed at the end of the torch and allows the sealing of the supply lines for heating gas, heating oxygen and cutting oxygen between the gas unit and the nozzle to be checked at a glance.
Options :
Available for manual and machine torches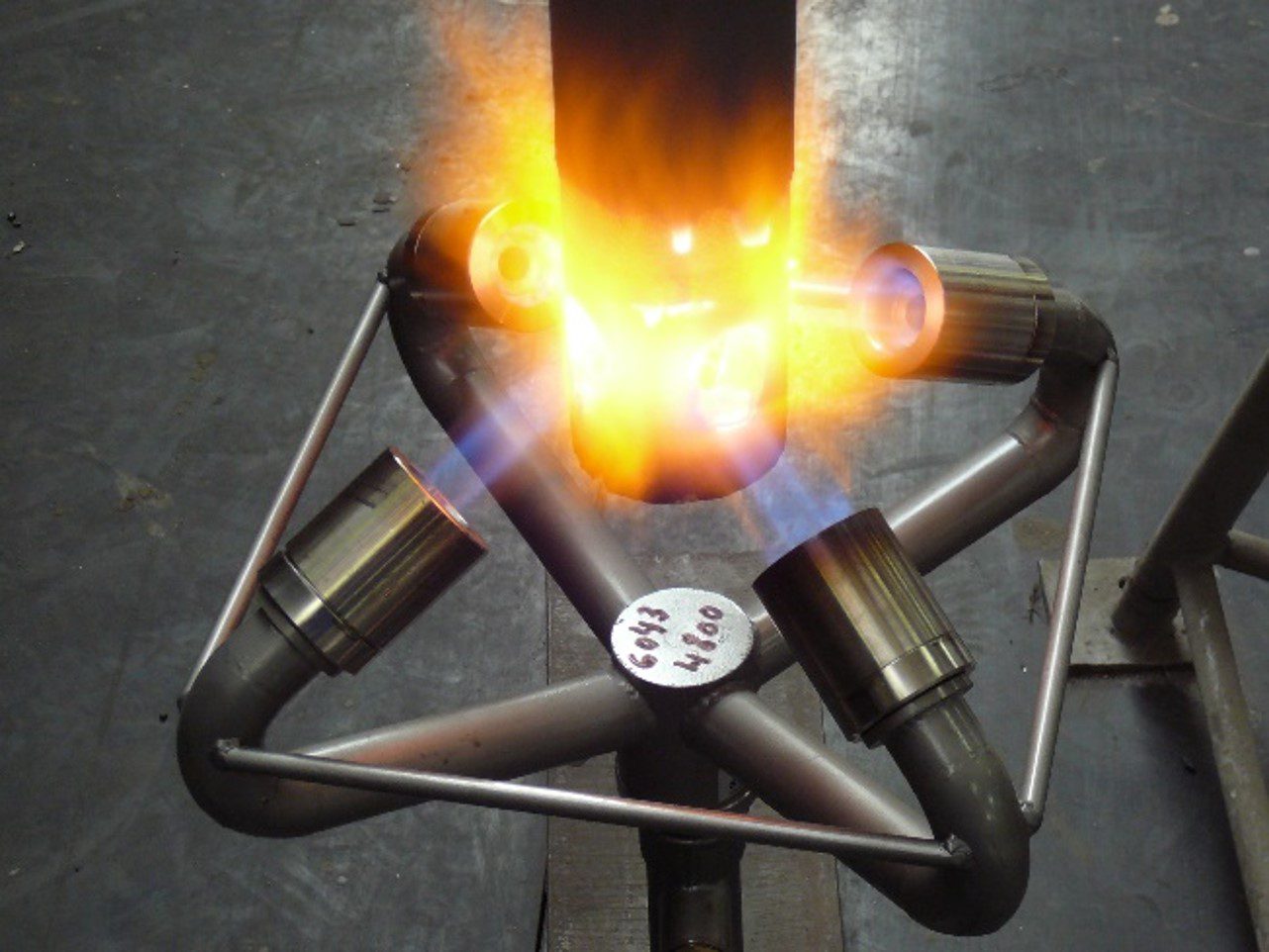 Specific Designs & Innovations
We make it a point to find innovative ways to meet the needs and challenges of the metal industry.
Our design office makes us able to provide a fast and precise answer to demands of specific custom designs.
As an example, this special burner made to pre-heat a 4-hole sub-inlet nozzle, as well as this special 4-headed torch used to scrap coils in one cut.
You can also see some of our machines in the realization section : automated burless cutting tables (slab subdividing, slitting), scarfing machines, scrap cutting machines, etc…